Is anything better or more British than basking in sunshine (sometimes) and watching England win cricket matches (more often than not).
Sit back in some of the best seats in the house and let The Hospitality Broker tend to your every cricketing need.
LORDS
The home of cricket and one of the most luxurious cricketing hospitality venues in the world.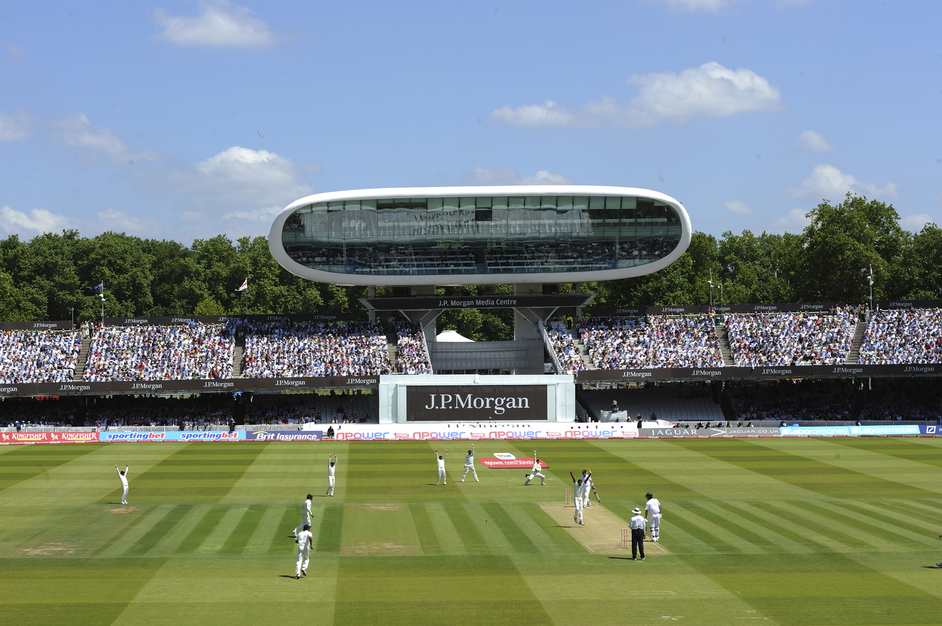 THE NURSERY PAVILION
This magnificent light-filled restaurant overlooks the picturesque Nursery Ground where you can see players from both teams warming up in the nets. Here you can experience the finest cricket hospitality throughout the day whilst enjoying world class cricket at Lord's.
The Nursery Pavilion is a superb restaurant that can accommodate groups of all sizes to meet all your corporate entertainment needs. Your reserved Mound Stand seats are just minutes away so you are  perfectly located to enjoy the day's action.
Groups of all sizes welcome

Breakfast

3-course lunch and afternoon tea

Complimentary drinks including Champagne

Former international cricket speakers

Lower Mound Stand or Lower Grand Stand seats included

Light filled room with a view

Hostess service

Events team management
England V South Africa at Lords-29th May 2017
Private Boxes at Lord's can accommodate a maximum of 18 guests, are exclusive and fully catered.

The price of a Private Box at the South Africa ODI is as follows:

Box Hire: £6,500 + VAT
Catering: £145 + VAT per person (this is an average spend for budgeting purposes and include both food and drink for the day)
£7950 + vat based on 10
2) Marylebone Suite
Is the closest hospitality venue to the pitch, meaning you and your guests need not miss a minute of the action. Enjoy breakfast, a luxury three-course buffet lunch, afternoon tea and a complimentary bar in our most intimate hospitality setting. Plus, enjoy the company of a former international cricketer, who will visit you and your guests during the course of the day. Private tables of 2, 4, 8 or 10 are available and the full package includes: • A former international cricketer as your host for the day • Breakfast, three-course luxury buffet lunch and afternoon tea • Complimentary drinks, including Champagne • Mound Stand seats • A commemorative gift for each guest
£4490 + vat for 10
Contact for further availability and pricing
THE OVAL

This easily accessible city wine bar of a ground boasts modern and historic stands to create a unique festival atmosphere.

Contact for further availability and pricing
MONTPELIER CLUB-Highest grade, includes reserved balcony view seats, champagne all day, al la carte lunch-Tables 2-8 guests (subject to availability)
Contact for further availability and pricing
LOCK LAKER BOXES-Private boxes for 8-20 guests-Not always one seat per guest on private balcony.
Contact for further availability and pricing
BEDSER BOXES-Private boxes for 16-20-24 guests-Not always one seat per guest on private balcony.
Contact for further availability and pricing
PAVILION ROOMS-Private rooms for 20 or 30 guests

Contact for further availability and pricing